JCB Hercules Fullblood Savanna Buck (DNA)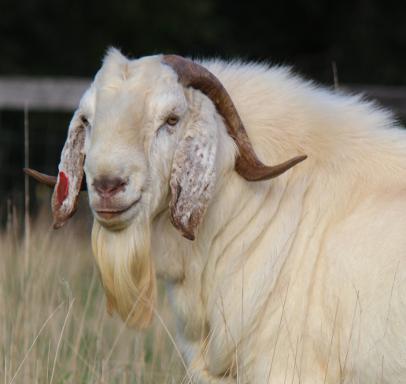 Born 12/21/14 Sire: GCS Catapult Dam: GCS Penny
We purchased Hercules as a 6 month old buckling from Sleepy Hollow Farm. He is a proven asset to our breeding program. His parents ECS Catapult,ECS Penny and grandparents MGF Dollar and ECS Loretta are well known producers in the Savanna lineage. He has been the star of our program and the complete package with model Savanna traits, rugged hardiness, majestic, massive size, docile temperament and passes all this along to his offspring. He is our foundational herdsire and the core of our passion for raising Savanna goats.
ABF Tomahawk Fullblood Savanna Buck (DNA)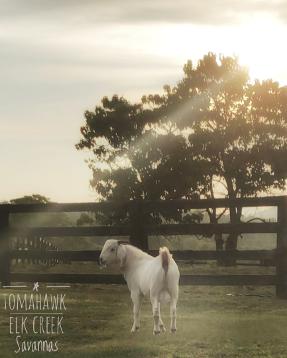 Born 1/12/19 Sire: ITG B43 DAM: ABF 18
We were fortunate to purchase Tomahawk from Ashland Bottom Farm and are very excited to add bloodlines from Indian Territory Farm and foundational lineage within one generation to the imported Savanna's. Pictured at 6 months old this young buck has impressive muscle development and brute size. We look forward to his first offspring in 2020.