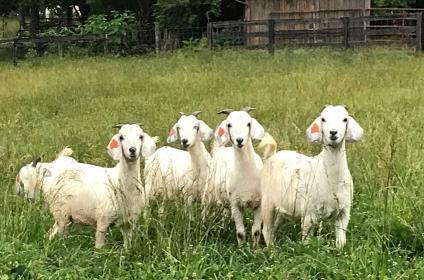 This is a quick assembly of pictures of a few of our does. We will continue to build this page with more information and pictures. We hope you enjoy these pictures capturing the beauty, form and nurturing essence of the Savanna Does.
Some of our Hercules Doelings
These lovely Purebred and Percentage prospects display strong Savanna traits in form, black skin pigment and low input hardiness as they have been easy maintenance foraging on horse pastures this summer and fall. Watch for their offspring (plus more) with Tomahawk in 2020!