For Sale
Registered Savannas * Commerical Savannas * Starter Packages
Circle C Farm LLC offers a deposit contract to hold your goat(s) for purchase if desired. Depending on demand and availability, we may have a waiting list. Please contact us for more information.
We register breeding stock with Pedigree International for the South African Savanna Goats and as an active breeder member will handle all paperwork requirements for percentage and fullblood Savanna goats for your simplified purchase experience.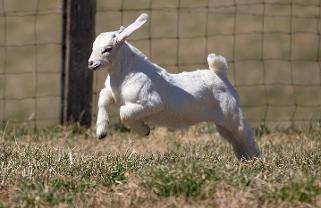 8 mo old Savanna buckling sired by SH Nitrous. Nice breeding prospect for a meat goat operation. Solid structure and growth. We have doelings available to make a Savanna package deal!